From The Cool Aunt….
We adore her when she babysits (and then leaves to go out just as you get home… ahhh that life). Live vicariously through her and her hot 20-something dating life. And love her the most, when she gives you the good scoop on the best new products keeping her fresh faced and dewy. Yes, she's the cool aunt. We all know her and we all love her. I don't know about you but I thought some cool aunt freshness can always be used here at TBB, so I asked Shannon (a very cool aunt herself) and little beauty guru if she'd round up some sunblock options for summer that are just as fun to put on as they are protective. Obviously, she didn't disappoint. More Below…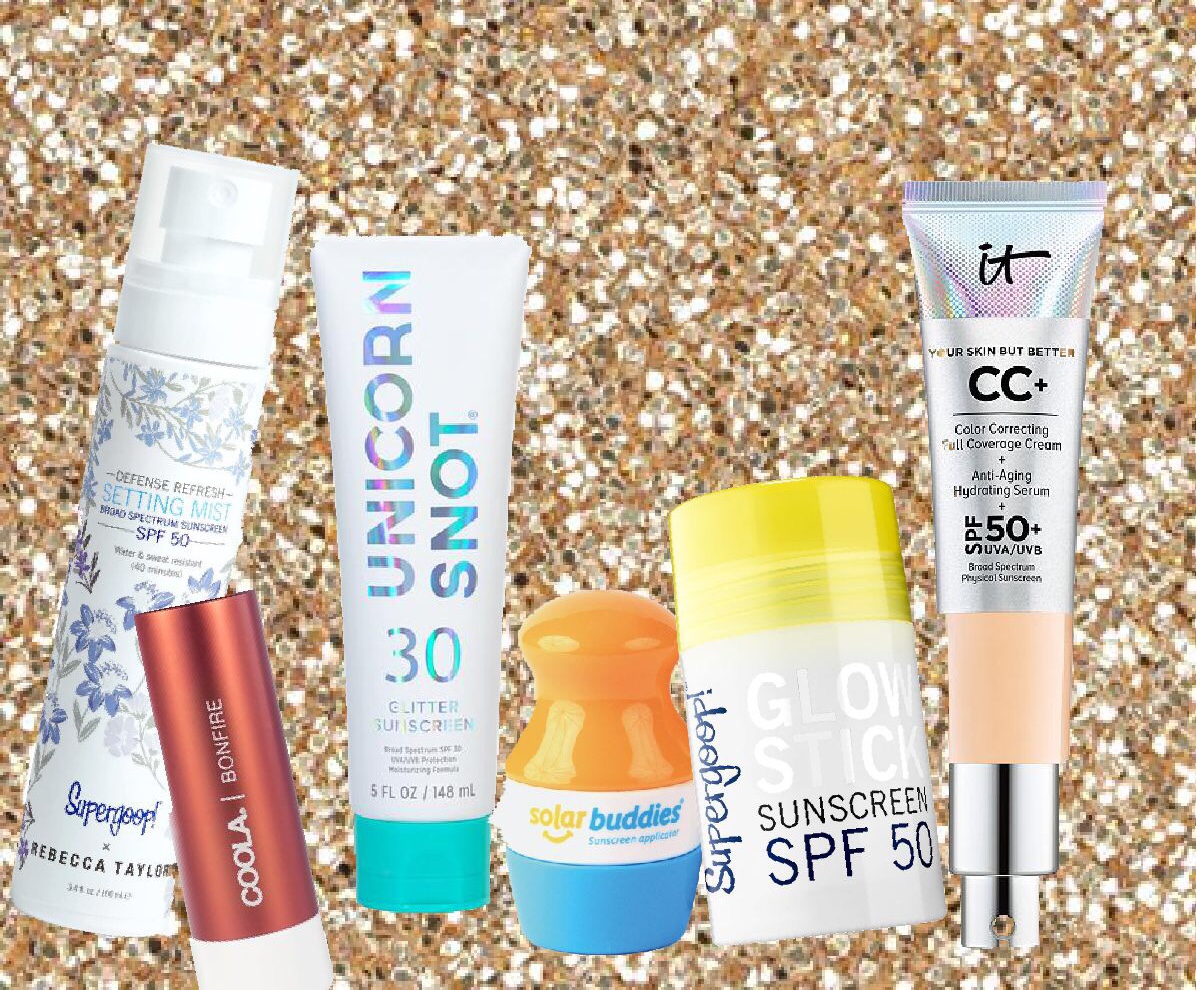 by: Shannon Sweeney
Tis' the season to spend long days soaking in the sunshine with your family, making memories that will last a lifetime. However, with great family fun comes great responsibility. It's no secret that every member of the family needs to be protected from the sun's harmful rays and while we know we need SPF in our lives, actually getting it on can be a total battle. But here's the catch…SPF can be exciting for you and the family (crazy, right?). In an effort to combat the sunscreen battles, I found some fun products to protect your skin and your babes without the headache.
For The Mamas
Although no one has to wrestle us to apply our SPF, it can be difficult to find sun protection that doesn't alter our beloved beauty routines. As a result, we often skip our routines or use products that don't serve our skin. Below is everything from full face beauty packed with sun protection to skin care products that nourish your skin while protecting it from the sun's harmful rays.
For The Babes
Before you can truly start a summer day you must first partake in the battle that is putting on sunscreen. But what if, by some miracle, you were able to actually get your kids excited to put on sunscreen? Below are some products that will make the SPF struggle a little easier for mamas!